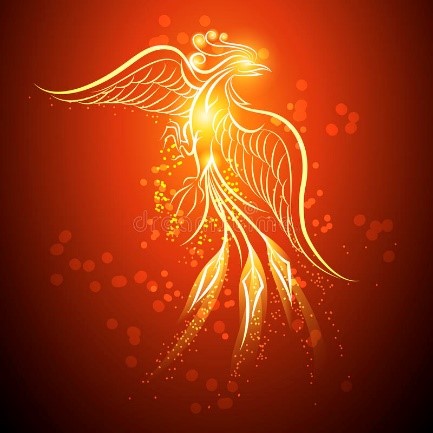 Many think of homelessness as solely a consequence of choice: something that they can protect themselves from by making the "right" decisions about work, spending, and lifestyle. It's easier to think of it in those terms because the reality of homelessness is much more complex and difficult than that. People can do all the "right" things, be "good" people, and still have tragedy strike without warning. That's much harder to grapple with, as many true things in life are. However, when a community is strong, it is prepared to help everyone in their time of need. It shelters and works to protect its most vulnerable members regardless of the circumstances that brought them there. And from the ashes of hopelessness can grow the most beautiful futures- something we see time and time again in the families we work with. This is the story of one such family.
We were contacted early in December of 2020 by the Red Cross- a family's home had burnt down and they'd lost everything. A family of six, with all four children under the age of thirteen were suddenly forced to start over. When one of our case managers got their file, they made a heartbreaking realization: this wasn't the first time the family had been forced to start from scratch. They had worked with Community of Hope three years previously to secure their home thorough the Safe Overnight Stay (SOS) program. The family had built a stable life for themselves in their new home, and the kids were thriving in school. Until the fire. Until they had nothing once more.
We fortunately had an opening at one of our SOS properties, providing temporary shelter until a long-term solution could be discovered. With both time and effort by everyone involved, a house was identified as available and within the family's budget. It was a feat made possible through the vital partnerships with local realtors and funding through the Path of Hope program that provided for the many move in costs. Utilities and household necessities were also provided in thanks to the generosity of the community. The family had lost the home they'd worked so hard to build at the end of November, and with the assistance of both public and private organizations, were moved into their new home just in time for Christmas.
Homelessness is complicated. Generosity and compassion are not. We are all one community and this family's story is a perfect example of what can come of seeing all the world as our neighborhood. Tragedy can strike at any time. It can steal many things from us. But nothing can take away love, hope, and the strength of our community when we work as one. Like the mythical phoenix, we too can rise from the ashes of adversity.
Together.
If you or someone you know works in the realty field and would like to partner with us, please contact us at info@hopeofbrevard.com so we can discuss opportunities to help more families like this one.