Quarter 2
From the Desk of the Executive Director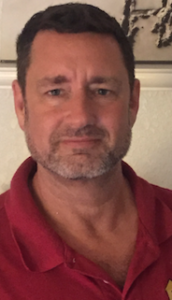 September 20, 2019
Throughout my professional life, whether educating college students, counseling children and families, or now helping homeless families secure and stay in housing I have noticed a common theme: the more meaningfully connected a person is to others, the more likely they will have successful outcomes.
Even more significantly, I have noticed that a lack of these connections puts people at risk for mental health issues, abusive relationships, substance abuse, and homelessness. It isn't really that the people with whom one is connected directly support or provide "help" that keeps the person from engaging in behaviors that have negative consequences, rather it seems that the connection itself provides meaning and purpose that allows the person to navigate the currents of our broken society instead of being caught up in those currents and ending up in cycles of violence, substance abuse, and other negative choices.
The importance of connection in relation to substance abuse is beautifully articulated in a TED Talk by Johann Hari (http://go.ted.com/bHj7). He says:
"Disconnection is a major driver of addiction…but we're the most connected society there has ever been. The connections we have or think we have are like a kind of parody of human connection. We've traded floor space for friends. We've traded stuff for connections. The opposite of addiction is not sobriety. The opposite of addiction is connection."
Likewise, it discussing the importance of vulnerability in being able to form meaningful connections, Brene Brown states:
"Connection is why we are here. It is what gives purpose and meaning to our lives…In order for connection to happen we have to allow ourselves to be seen, really seen…We live in a vulnerable world and one of the ways we deal with it is that we numb vulnerability. We are the most in debt, obese, addicted, and medicated adult cohort in U.S. History. The problem is that you cannot selectively numb emotion...You can't numb those hard feelings without numbing the other affects or emotions…When we numb those, we numb joy, we numb gratitude, we numb happiness…"
Having spent many years now working with families experiencing homelessness, I have witnessed first-hand their lack of connection, the choices they make to become numb, to avoid vulnerability, and to cope with a world that has often been very traumatic for them. These coping techniques have consequences, however, breaking down individual and family ties to the outside world. These behaviors are learned, and passed down the children leading to generational poverty and housing instability.
At Community of Hope, we feel compelled to do more than move our families out of homelessness- we want to break the cycle of poverty and instability entirely. To that end, we are rebranding and revamping our mentoring program as "Hope Connections". There will be materials provided to the families and their "allies" to guide discussion, help our families define their goals, and build a toolbox of resources to get to where they want to be. The main focus will continue to be helping the families form healthy connections with each other and within the community- starting with a Family Ally who "walks with" their family rather than defining what path they should take.
The strongest chains on a bridge are made from individual links, and we can't wait to see where these journeys go.
Drew Warren
Executive Director
Community of Hope