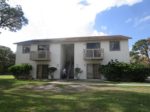 Everyone needs a home.  We have a great opportunity to buy a 4 unit apartment to help homeless families with children.
We need your help.  We need more money to cover unexpected closing costs.
Donate today
Or you may send donations directly to:
COMMUNITY OF HOPE, Inc.
P.O. Box 1253
Melbourne, FL 32902-1253
Please make all checks payable to COMMUNITY OF HOPE, Inc.