Hurricane Season
Hurricane season is upon us.  Remember the basics of keeping your family safe.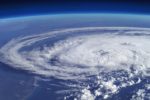 1. Be informed.  Listen to local news and get real time storm updates from www.nhc.noaa.gov. This site will be updated to tell you what to expect from COH as far as building preparations.
2. Plan ahead.  Before a hurricane comes – Do you stay or evacuate?  FEMA flyer has more info. Click HERE
Staying?  If you are going to stay build a kit now, a little at a time so it is affordable. See www.ready.gov/build-a-kit for details.  Stay inside still the storm passes.
Evacuating? Leave early to avoid traffic. Pack an evacuation bag early. Know your emergency shelter options. Brevard Emergency Management will open shelters when needed.  See www.brevardfl.gov/EmergencyManagement.
You can use this checklist to help pack. Be Ready Checklist
3. Act on your plan.   Stay informed.  Talk to your kids so they know what to expect.  Put your important documents in a zip-lock bag. Take phone pictures or scan important documents in case they get damaged.  COH will add updates to this website so if you evacuate you will know what happened to your home.
4. Be safe.  After the storm be cautious about downed lines. Don't drive around barricades. Especially – DON'T go out in the storm to see what is going on. Stay safe, stay inside.