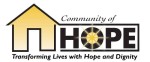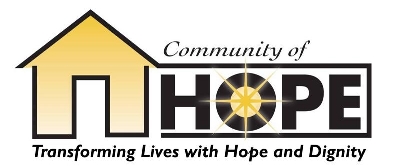 Community of Hope has a job opening for a Case Manager
Job Description: The Case Manager is responsible for Provide supportive counseling to help families identify and achieve housing goals. They will develop and maintain case management records and program documentation utilizing both internal documentation and HMIS. For complete roles and responsibilities see HERE .
Our mission is to: Build hope and healthy families through a helping hand program of structured housing. Allow families with children to remain together in a safe and decent living environment so that they may grow strong, become self-reliant, transform their lives, and crush the cycle of homelessness and poverty.
Compensation: The Case Manager is a full-time salaried position. Compensation commensurate with qualifications and experience. There are no health benefits offered at this time.
Click  HERE for a complete description
Please send applications to jobs@hopeofbrevard.com