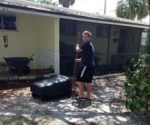 Community of Hope is about community.  It was wonderful to see how everyone pitched in during the storm prep and clean up.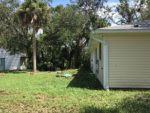 We are still assessing damage.   So far…
There is a major tree across the drive (missed the house and car) at one of the NSP houses.
We lost shingles off some of Hope Village.
Hoag did not flood and the driveway at Roosevelt had just a little water.
Many of our folks are without power still.
We had to evacuate 2 families to a hotel because the septic system does not work without power.
Many roads are still flooded as of 3 PM Monday Sept 11. Be careful and don't travel unless you must.