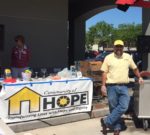 We had a great time Saturday, April 8, 2017  at Petty's Meats on Babcock Street.  Jay at Petty's was generous and a wonderful host.  We raised ov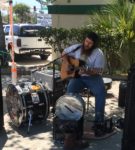 er $1,500 to support the mission of providing homes to homeless families with children.
Special Thanks goes out to Johnny Debt Prestage.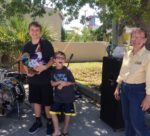 His music was perfect for this outside family get together. Even the kids got a chance to win prizes.  Plan to come join us for a fun "Run for Hope" at the Church at Viera on September 23rd.